IT solutions for the financial industry
We offer secure and scalable IT solutions for financial services – from data preparation and analysis to replatforming and the development of new business areas through new digital solutions..
Our IT solutions for the financial industry
We adapt every solution to your needs!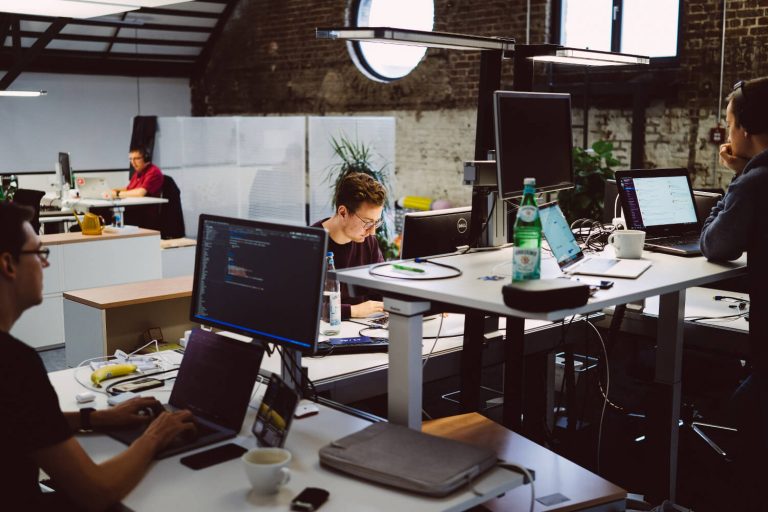 Backend
To drive digital transformation, we help you replace old legacy systems with modern infrastructures – on-premise, in the cloud or with a hybrid solution.
Data Science
Our data scientists help you to generate added value from your data, improve existing processes and develop up new business areas – through intelligent data analysis or the implementation of machine learning.
Security
As networking increases, cyber security is also assuming an important role in digitalisation. In our projects, our security experts ensure that the systems are robust, scalable and available – while always taking compliance into account.
Questions on digitalisation in the finance industry
What role does cloud computing play in the financial industry?
Cloud solutions are now an integral part of most digitalisation strategies. We always independently review whether a cloud solution is really the best option, but many roads lead to the cloud. We pay particular attention to ensuring compliance with the regulatory framework and that cyber security is an integral component of the project.
The cloud offers the financial industry numerous opportunities in the administrative area, in particular, for improving processes and collaboration with customers.
How can data analysis and digitalisation support the financial industry?
In many areas, data analysis still means a lot of manual work and complicated procedures, such as communication across several banks, etc. In one use case, for example, we helped to automatically retrieve, consolidate and appropriately process shareholders of a company across banks using the SWIFT network.
How can process optimisation improve customer service?
In the modern customer journey, an increasing number of touchpoints are digital. Financial service providers should not be an exception here. The digitalisation of processes means first and foremost automation, which is reflected in an improved customer experience. A central factor for this development is the use of data science and machine learning.