Our IT solutions for media & entertainment
The media industry is one of the pioneers of digitalisation. The right use of technology plays a significant role in shaping the customer experience – from a scalable infrastructure for best performance to recommender systems, intuitive user interfaces and lightweight apps.
Our IT solutions for media & entertainment
We adapt every solution to your needs!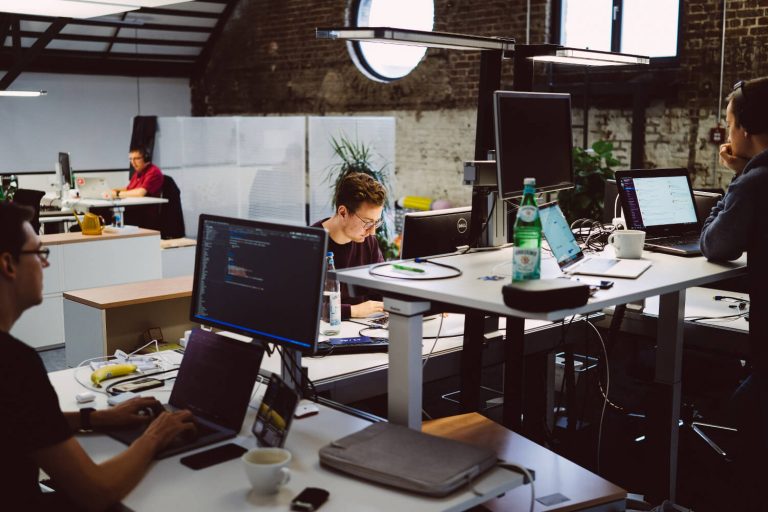 Successful media solutions are based on excellent IT infrastructure. We help create a media platform according to your requirements – on-premise, hybrid or in the cloud.
As media consumption increasingly takes place on mobile devices, we develop high-performance apps that are tailored to the usage behaviour of your customers.
We help you break down data silos and implement an overarching data strategy. Our experience with recommender systems helps you to create a better user experience through usage data.
Questions on digitalisation in media & entertainment
How can we improve our digital offerings to attract more customers?
No matter where you are in the digitalisation process, our experts can adapt to your needs. For existing digital solutions, we can modernise the infrastructure and build them to be future-proof. Media gaps between analogue and digital offerings should also be closed. We support you in implementing a multichannel strategy.
What opportunities are there to harness or even monetise our data?
One of the greatest challenges is to identify and break down data silos. This enables the implementation of new big data solutions that significantly improve the user experience. Recommender systems, for example, can surface the appropriate content. At the system level, algorithms can detect anomalies at an early stage and thus enable fault-free operation. Our experienced data scientists are happy to help you implement your business case.
How can we safeguard the integrity of our digital content and systems to avoid data loss or cyberattacks?
Cyber security is playing an increasingly important role in the media business. Data loss or even data theft can cause immense costs. Our projects therefore include developers with security expertise who can implement an appropriate security strategy upon request.